I thought it was time to update an old classic - the Tionisla Orbital Graveyard. Oolite has come a long way since the original was released (credit to Selezen, Rxke and Arexack_Heretic who put the original together), and given it's place in Oolite/Elite history, it was worth bringing it up to date with the latest look-and-feel. Also, the 3rd item down on a YouTube search for "game oolite" is for the Graveyard (recorded by Ben Moss-Woodward 3 years ago), so it seemed like a refresh was needed.
At the moment, I have all three main components working: the main OXP, the Monuments OXP, and the Shipwrecks OXP. I've updated the Dodec station model, updated the Krait patrol ship with a Griff version, and I've created "rusty" versions of almost all of the core ships for the shipwrecks pack. I've also added a new feature, the ability to query each of the monuments or gravestones for information about who the memorial is for. You'll need Broadcast Comms MFD to do this, though, and it's a purely optional thing.
As for the original, this pack will add a lot of objects to the Tionisla system. If you're running on older or minimal hardware your system may struggle to perform adequately.
One thing I haven't been able to do, though, is to update the "Lancet Interceptor" ship model to bring it in line with the Griff models. All I've done is repurpose a Griff/gsagostinho Fer-del-Lance to do the same job. Given my ship modelling skills stop well short of even getting a box to look OK,
I'm putting the call out for someone, somewhere to take up the challenge of creating a Lancet with a Griffified look to it.
For the moment I've included the place-holder Fer-de-Lance, but it would be nice for this OXP to include it's own, unique ship model.
I've created a new thread, rather than resurrect the old one, to clearly distiguish between the two versions, and so that new players don't have to read through 31 pages of posts. But if you want to brush up on the history of the pack, here's a link to the original thread:
Tionisla Orbital Graveyard
.
Download links for new packs:
TionislaOrbitalGraveyard.oxz
(this is the main pack and required by the others)
TionislaOrbitalGraveyard_Monuments.oxz
(adds some extra monument types)
TionislaOrbitalGraveyard_Shipwrecks.oxz
(adds "rusty" versions of most of the core ships as monuments).
Packs now available via the download manager.
 Wiki page
updated.
Let me know what you think, and if you find any issues.
Some screenshots:
Approach: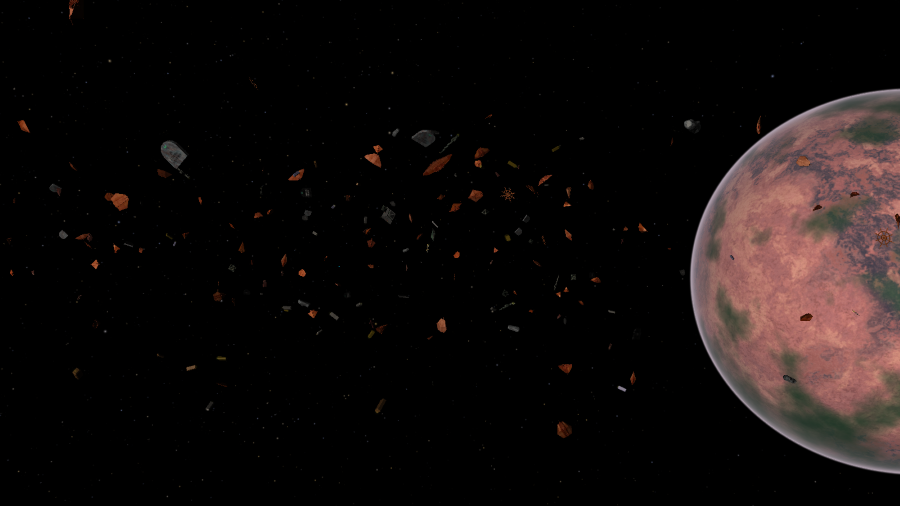 Moving through the monuments: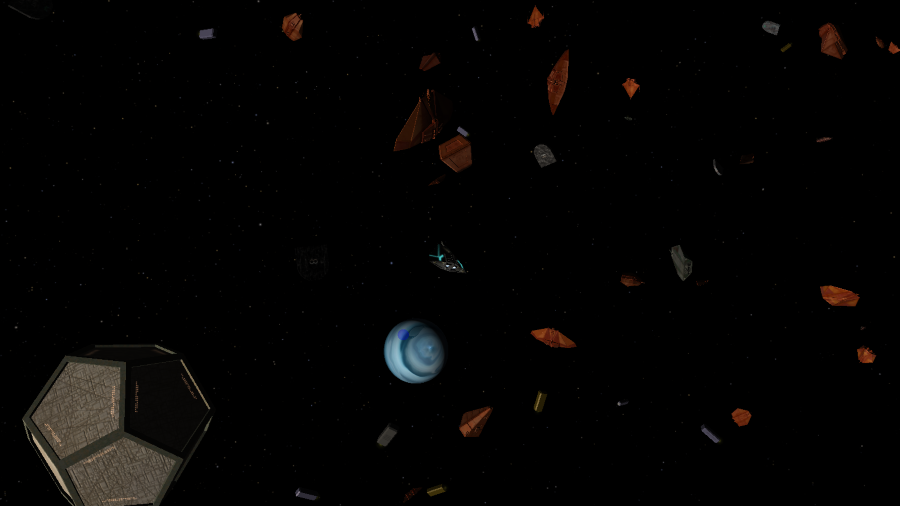 Closeup of some rusty Kraits: