I don't know if I've messed up somewhere, but anyway...
On the left is a mission screen with the model set to be "[Casteroid1]" from the Asteroid Storm OXP.
On the right is that same asteroid, but seen in space.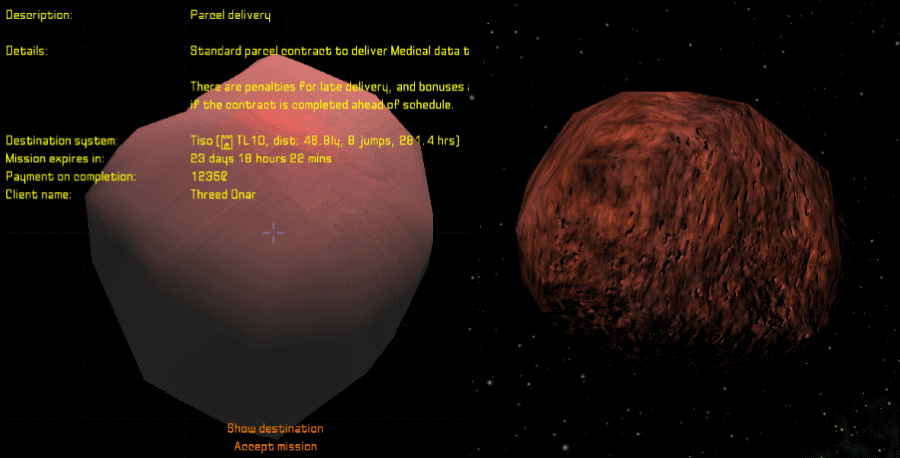 Do I need to do something special to the mission screen to get the texture to appear? Or is this something to do with the Asteroid Storm OXP?
This is in v1.84 and v1.85.