Not sure if this is a bug or a feature...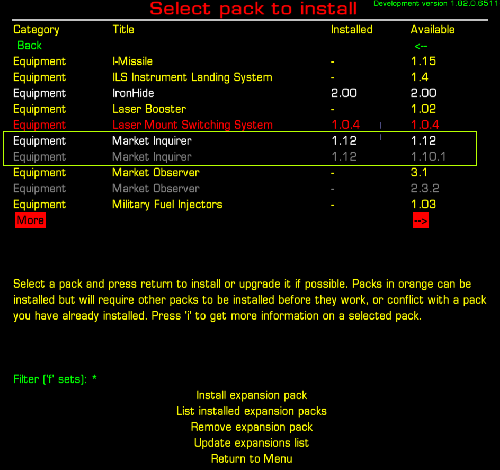 In this image, notice there are two Market Inquirer items, the installed 1.12 version for this version of Oolite, plus another one for the previous version of Oolite, which says it's installed, but at version 1.12 while the available version is 1.10.1. I've only got one version installed.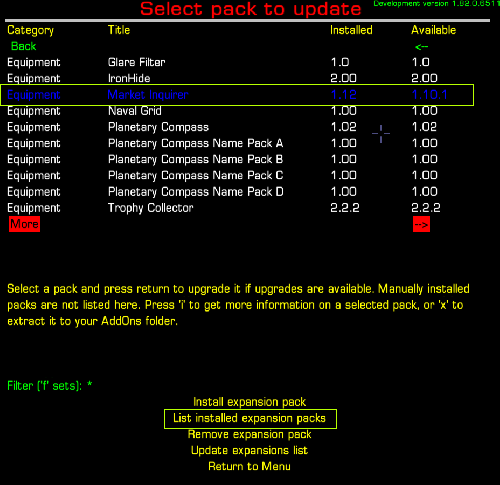 In this image, I've turned on the "List installed expansion packs" option. The "Market Inquirer" items have been reduced to 1, highlighed in blue, and when I select it, it says "This item is no longer available for download".
Not sure if the bug is in the Market Enquirer manifest files, or in the Download managers handling of multiple entries for different versions of Oolite.