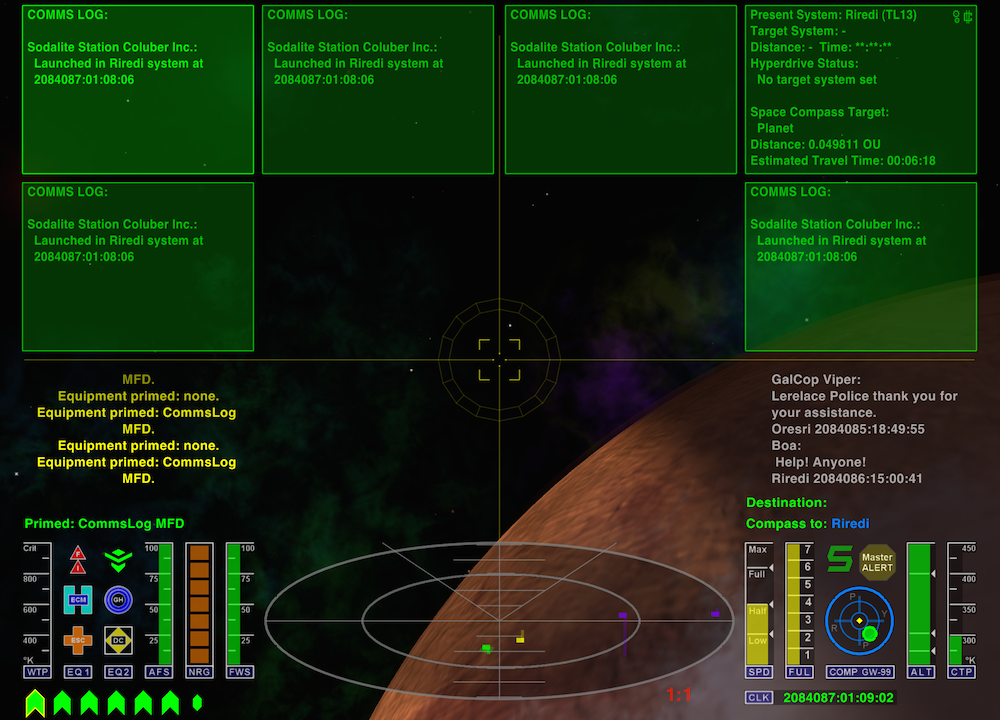 Coluber works and shipyards proudly presents the new Coluber HUD No.1. The Coluber HUD No.1 is a fully featured HUD with individual scales for each gauge and additional control lights for important equipment.
This HUD has individual crosshairs with long guidelines. Up to 6 MFD´s are avaliable. On red alert, the gauges for shields, energy, weapontemperature, the control lights for injectors, E.C.M. and escapepod and the weapon display are grouped around the crosshairs.
Download link:
https://app.box.com/s/q9chv7w2q85wzdwmko77
If you find any bugs, please report them.
Best regards
C.B.