All work, and no show,
How's it now, I want to know.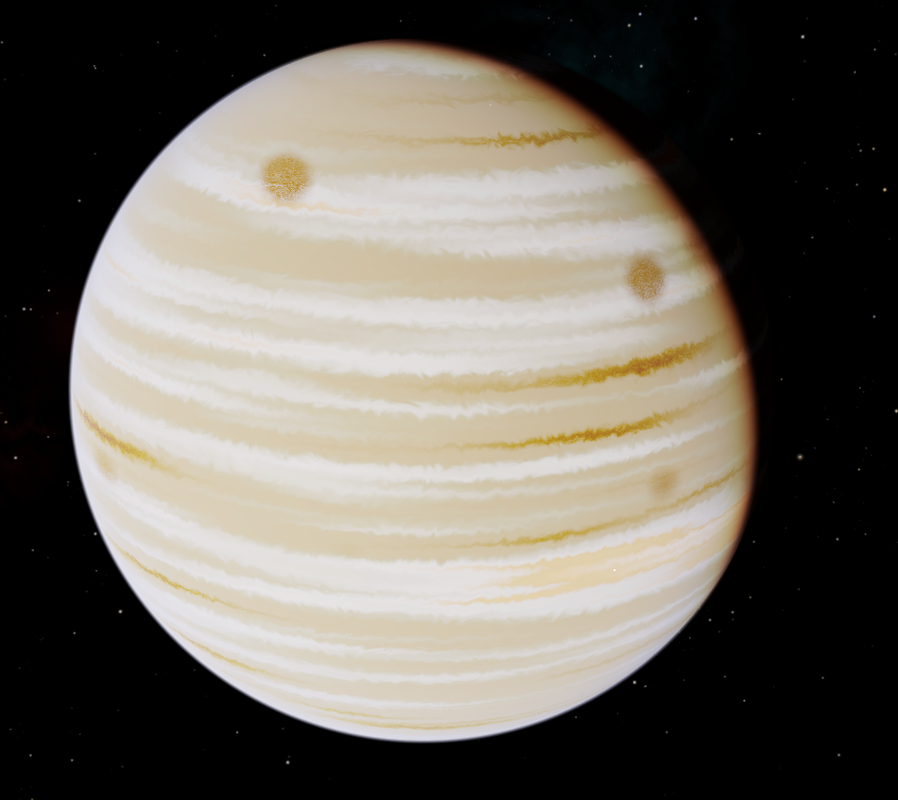 On a more serious note, though, after more research about procedural gas giants, the techniques suggested by some more dedicated people are quite difficult to implement for me at this time. Plus, Jupiter-like, also called "gold standard"
somewhere
, turns out to be one of the harshest challenges.
Trying to accomplish something in a finite amount of time, I'm mostly looking for "good enough" votes