I've been having a close look at two of the fonts available for Oolite, Dangerous and Dangerous Square, both by edgepixel, and there are a couple of issues with the fonts I'd like to address, but I'm not sure about the best way to do it. Here's what I've found.
With "
Dangerous
" (the font based on 'Dosis'), edgepixel experimented with new icons for government type and economy. While the government type icons are quite readable and understandable, the economic ones suffer from an oversimplification to the point where a lot of meaning has been removed. Here's what I mean: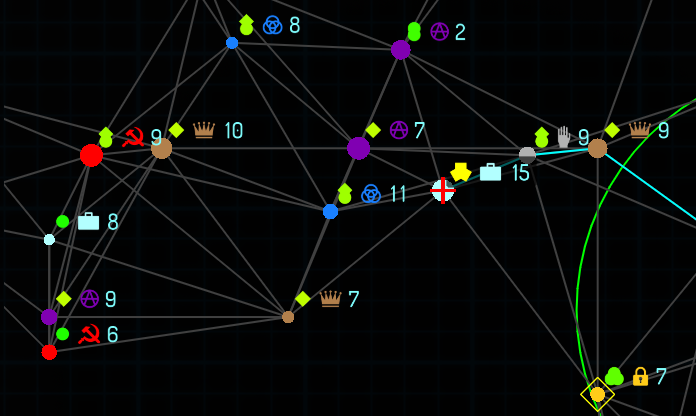 Those economic icons have lost much of their meaning, which creates issues on pages like this where you really need to be able to understand everything at a glance.
My proposal
is to swap out the economy icons in Dangerous and replace them with the other icon set edgepixel created for Dangerous Square.
With the "
Dangerous Square
" font (based on the "Eurostile" file), the issue relates to one two icons, the hollow star (used for the "Deadly" rating), and the filled star (used for the "Elite" rating). The hollow star isn't too bad, but the filled star is too busy and big. It shouts "look at me!", but it's too big for the space and makes everything look out of place next to it. Here's what I mean: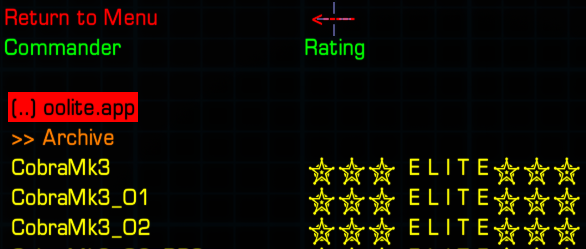 My eyes are bleeding!
My proposal
for this issue is to revert the two star icons back to the original form, both of which are smaller and match the text much better.
Now, I can do this update in one of two ways (three ways if you include "Don't touch anything"): (1) I can just update the original fonts. This keeps things simple for everyone, and two of the most populate fonts for Oolite get a welcome refresh. edgepixel hasn't been around in over a year and hasn't looked at my pm's so I think it's OK to do the update. Or (2) I can create 2 new fonts, called "Dosis" and "Eurostile" that implement the changes, leaving edgepixel's fonts the way he created them.
I know the forum is a bit quite at the moment (either that or I've reached that stage of forum membership where I post too often and no one reads my posts anymore
), but I'd appreciate some direction from anyone!