Quote:
Quote:
What about docking clearance being timed-out?
When you launch and immediately return and block the docking port, you don't have one!
The game really should nag about blocking the port. Just the way it warns you about not having a landing clearance. No need for penalties in my opinion, constantly repeating message would be enough.
Quote:
Quote:
I really like the tunnel ads, distracting though they are. I ain't too sure about the external ads - at waiting distance, Dodos with two ads look too much like a face!
I think the tunnel ads are relatively unimportant. I use to wait for clearance about 4 to 5 km away from the station, and even at 3 km you don't see the tunnel walls, if you are aligned correctly. Less can be a problem because it infers with docking and launching of NPC ships. I've been rammed by a drunk (?) Viper pilot while I was looking at the ads, and I was the one that became fugitive...
I think they both serve a purpose. Dock ads are just for decoration, they make the dock seem more alive, more plausible. At this point, being new, they naturally draw more attention, but in the long run they'll just be one of the details of the dock. Front ads then again are fully readable at close proximity, just don't stand in front of the dock. Again, being new they draw attention and you want to see them all and such, but in the long run they'll blend into being a detail of the station hopefully making it more alive and adding some variance.
Speaking of front ads and variance, I though long and hard about the bigger ads at the ico and came to conclusion that I prefer the smaller ones. And that's because of the sense of scale they give. So I reverted back to the previous configuration as I think it's better. I also moved the ads on coriolis a bit closer so that the impression of face would go away.
For comparison, here's a pic of all three stations with equal sized ads.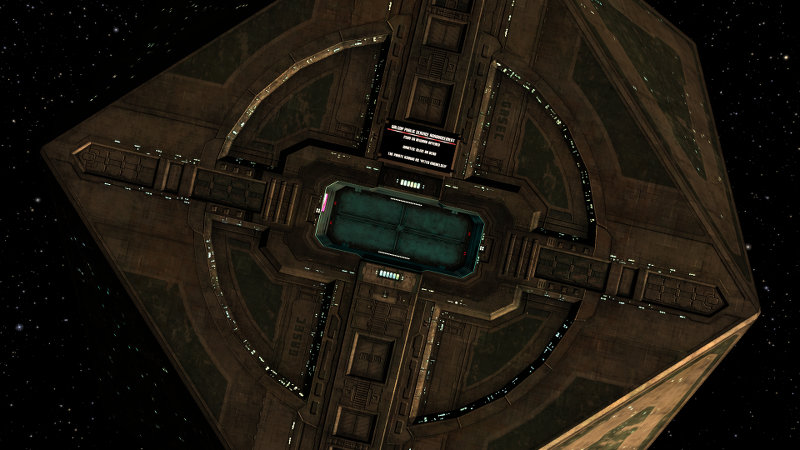 Version 0.13:
https://app.box.com/s/zmoex2ufe6opw5ezgvk1qds1fh7rkyek
* Back to smaller and more numerous Ico front ads
* Repositioned Dodo's front ads
And Cody, if desired, I can make an add-on to this oxp removing the front ads
.