For a variety of reasons, I've decided to embark on that most perilous of quests, producing a new font for Oolite. (and yes, I've been reading about all the potential problems that can cause for OXPs in Oolite!)
By way of getting to grips with the project, I've decided to begin by re-creating, from scratch, the font used in the
Deepspace Ships OXP
. This is a nice enough font, but due to the lack of a licence in the OXP, and the fact that John Blythe seems to be MIA, it cannot be freely extracted and turned into a standalone OXP.
Cim has mentioned
that the font in question is a variant of OCR-A, and he also provided a link to an opensource implementation of the font. I've decided to use that as the foundation for the new font. The only problem I've found is that both it and the PostScript version of OCR-A already available for Linux are missing most of the extended character set required for internationalisation.
For comparison, here is the standard Oolite font file: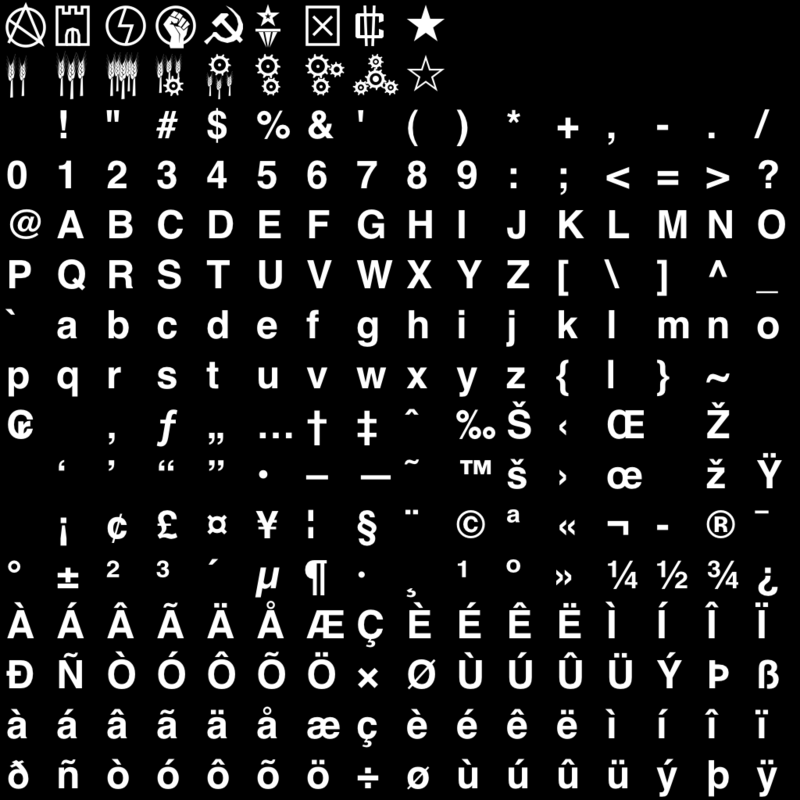 And here is the OCR-A version I've generated using
Bitmap Font Builder
(which works fine on Linux using Wine, btw), before tweaking one or two of the characters and adding the various unique Oolite symbols to it:
What I'd like to ask the devs is, should I handbuild the missing characters, or can I leave it as-is, with the possible caveat that it would probably not work correctly for anyone using any of the language localisation packs?