The GalTec Industries Corporation proudly announces the release of a new oxp containing an additional escape pod model intended to add to the variety within Oolite (Additional escape pod models will be added to this oxp over the coming months).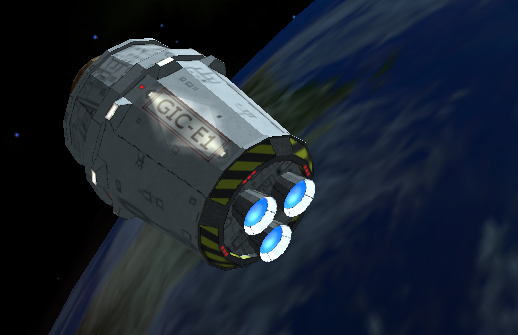 Download it here
https://www.box.com/s/etow6mbshhtgj9jvopeu
The new range of escape capsules, developed by the GalTech Industries Corporation, will offer varying levels of comfort and performance. However even the base model, the GalTech GIC-E1, provides more spacious accommodation and outperforms standard issue escape pods with respect to both speed and maneuverability. This results in a faster, safer and more comfortable journey to the nearest safe haven and comes complete with personal ship and equipment insurance.
Specification: -
Size (metres WxHxL) 4.1m x 4.1m x 7m
Standard cargo capacity N/A
Cargo Bay Extension N/A
Maximum speed 0.06 LM
Thrust 7
Manoeuvrability Roll 0.6 and Pitch 0.6
Hyperspace capable No
Energy 30 (1 Energy Bank)
Energy recharge rate 2.5
Gun mounts N/A
Missile slots N/A
Shield boosters available No
Military shields available No
Fuel scoops available No
Tech level N/A
OXP or standard OXP
Available to player Yes
Base price 1,000 Cr