The system info page on nova systems appears to be out of sync.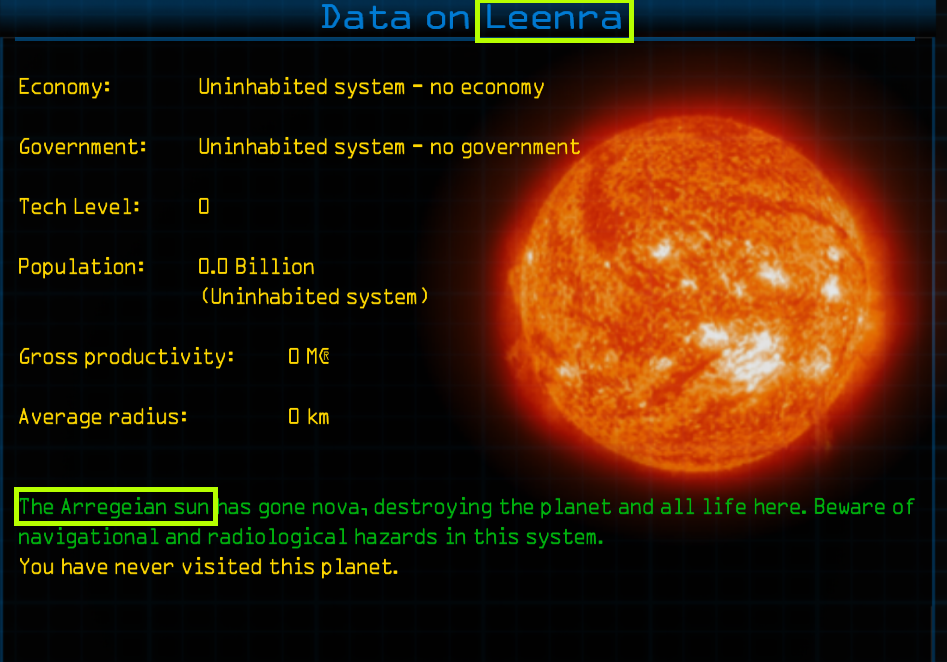 In this image, I'm in Gal 4, in the Arrege system (id 235), after the nova mission has been completed. I set my destination to Leenra, and then opened the F7 screen to see the system data.
The title at the top is correct, but the info at the bottom seems to relate to my current system.
The issue doesn't happen with normal systems, just with nova ones.
This is Oolite 1.82 64bit on Windows 8.1. I tested with no OXP's and it still happens, so I don't think it's related to anything I've installed. Is anyone else seeing this?